Tensions of Transdisciplinarity: A Master Class on Religious Communities and Sustainable Development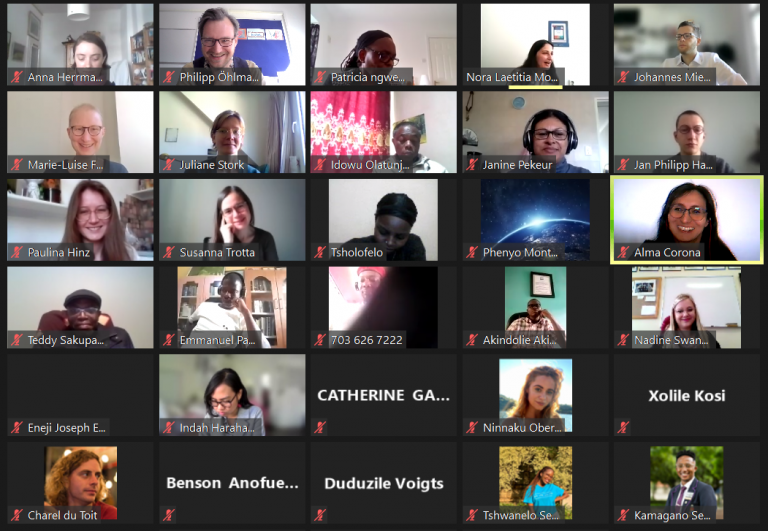 About the Master Class
In recent years, a highly transdisciplinary field has emerged from politics, development and religious practice, and science that examines the role of religious communities in processes of sustainable development under the heading of 'religion and sustainable development'. A particular characteristic of this dynamically growing field is that a considerable part of the knowledge production is done by policy and development practice actors as well as by religious communities themselves. Policymakers and practitioners in development cooperation have recognized religion as a socially transformative factor that can have an impact (positive or negative) on sustainable development processes. Religious communities and religious organizations are increasingly aware of their role as development actors. In this context, fundamental questions of scientific transdisciplinarity arise: How can science connect with politics and practice, as well as develop relevance for practice? Moreover, how can development practice repeatedly question and adjust its own strategies in dialogue with science?
"Tensions of Transdisciplinarity: A Master Class on Religious Communities and Sustainable Development" is aimed at M.A. students and Ph.D. candidates from African and German universities. It follows the concept of research-based learning that has been implemented at HU Berlin for several years (see: https://bolognalab.hu-berlin.de). Furthermore, it integrates various methodological classes and lectures from international academic scholars, to promote students' empirical research skills and their ability to communicate empirical research results to a wider audience. The course is organized by the Research Programme on Religious Communities and Sustainable Development (RCSD) at HU Berlin, in cooperation with international partners (www.rcsd.hu-berlin.de)
Share
Folgender Link wurde Ihrer Zwischenablage hinzugefügt. Sie können diesen jetzt nutzen, um ihn in Ihren Netzwerken zu teilen.
Full Programme of the Master Class